01/03/2018 -- When Christians Are Like a Team of Sled Dogs -- Psalm 119:74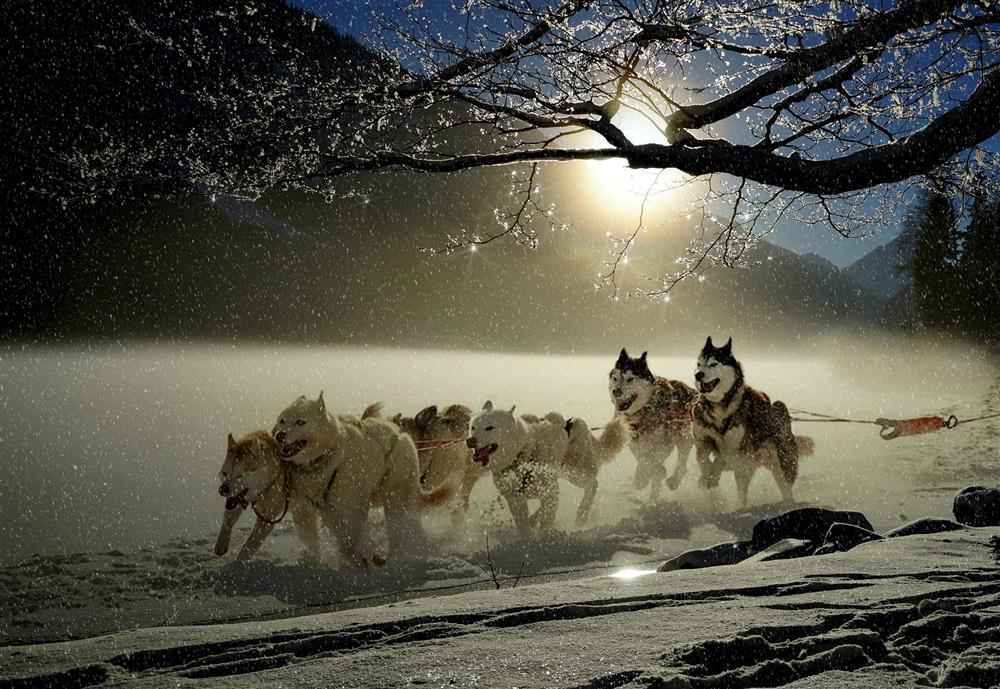 Psalm 119 is so rich. Each verse delivers spiritual nourishment. Part of my personal goals for this year include reading one verse from Psalm 119 each day. I am going to write a short meditation for my own personal nourishment and many of these I will be sharing on this blog.

Today I read Psalm 119:74. Those who fear you shall see me and rejoice, because I have hoped in your word (ESV).


Meditation: As I put my hope in the word of God, I become a means of encouragement for other Christ-followers. It inspires joy in the hearts of those who fear God when they look upon others who hope in God's word. So I can feed their joy by persevering in the light of it. There are many reasons to persist on the study and memorization and meditation on the Bible. First and foremost I should persevere because I love God and I love his word. But I should not overlook that my confidence in His book will also strengthen the joy of my brothers and sisters in Christ.

In addition, I am encouraged when I see others claiming God's promises and living in light of them. I am happily challenged to pursue holiness all the more when I watch other believers who are struggling against the lusts of the flesh by the word of God. They may stumble but they are not giving up. They arise from their failures and get back on the path towards glory. My heart is warmed as I consider those I know who experience pain and other affliction which will not relent, but they hold on. Sometimes these wonder how they can be an encouragement to anyone. How can they make a difference in the lives of other believers? Here is how. Keep on hoping in God's word. Claim God's promises. Obey God's commands. It is inspiring just to realize that you can be an encouragement to others when you claim and live in light of the promises of God recorded in his word.

In this way Christ-followers pull together like a team of sled dogs. We are running along with others who are running according to the promise and direction of our Lord. Look around at the others on the team. Feel the pull they exert and join in. See those who are lagging and strive forward so they will rejoice to feel the pull towards godliness that you exert as well.
--Pastor Ross Layne